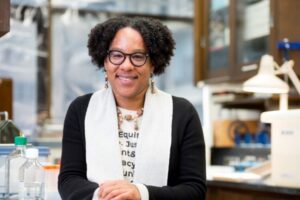 Dr. Monica Mclemore, RN, MPH, PhD – Interim Director
Dr. Mclemore is a Professor in the Department of Child, Family, and Population Health Nursing at UW School of Nursing, Adjunct Professor in the School of Public Health, Immediate Past Chair of the Sexual and Reproductive Health Section of the American Public Health Association (2020-2026), a Board Member of the Black Mamas Matter Alliance and Editor in Chief of Health Equity Journal. I am a preeminent scholar of antiracist birth equity research, community-informed methods, and policy translation. I earned a bachelor's degree in Nursing from The College of New Jersey in 1993 after declaring at eight years old I would become a nurse. I earned a master's in public health from San Francisco State University and a PhD in oncology genomics at the University of California, San Francisco. I have worked my entire career in reproductive health, rights, and justice. I retired from active clinical practice after a 28-year career when I was awarded tenure in 2019. The technical skill of conducting rigorous research and disseminating those findings is what identifies me as a scientific expert. My research findings have been widely cited and my writings work synergistically to allow my thoughts, ideas, and strategies to design and test interventions to advance reproductive justice for all.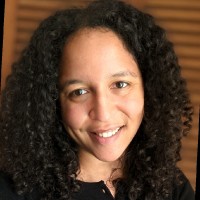 Kahlea Williams, MS – Operations Manager
Advisory Council Members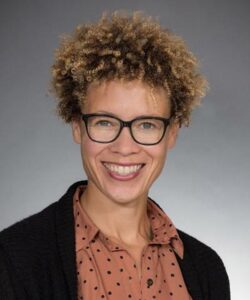 Dr. Wendy E. Barrington, PhD, MPH
Associate Professor, University of Washington School of Nursing and School of Public Health
The focus of my research is to evaluate to what degree social position, structures, and systems perpetuate cancer health disparities via stress, obesity, and related behaviors. My research falls within two main schema: promoting healthy communities and racial disparities in clinical outcomes. I am using advanced methods including multilevel modeling and causal mediation analyses to explicate these relationships as well as community-engaged research to promote the health of vulnerable communities. In linking my research with teaching, I am passionate about naming and describing mechanisms of social inequity and discussing with students how these mechanisms manifest in the healthcare system and contribute to health disparities. I am also active within the School of Nursing and the broader UW Health Sciences to facilitate an institutional culture that fosters equity, diversity, and inclusion among students, staff, and faculty.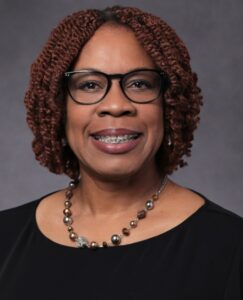 Dr. Sharon S. Laing, PhD,
 A
s

s

ociate Profe

s

s

or,

S

chool of Nur

s

ing and Healthcare Leader

s

hip, Univer

s

ity of Wa

s

hington, Tacoma

Dr. Sharon S. Laing is trained as a Health Psychologist and is a scholar of community-based health and wellness. She has conducted research for more than 16 years addressing health, illnesses and societal factors experienced by minoritized communities and ways in which safety-net healthcare systems can be more responsive to these communities. Her current research investigates the role of digital health care technologies to enhance interactions between low-resourced patients and safety-net healthcare systems. She is passionate about diversity, equity and inclusion as she has served as co-chair for the UWT Climate Survey Faculty Implementation Plan Committee, helping to shepherd campus-wide changes to make the institution responsive and welcoming to all faculty and particularly BIPOC faculty. She was also recently appointed to a 3-year term on the American Public Health Association's Committee on Health Equity. Dr. Laing has received awards and honors for her scholarship, student mentorship, teaching and community engaged research. Most recently, she received the UWT Distinguished Community Engagement Award in 2022 and the UW Outstanding Undergraduate Research Mentor Award in 2020.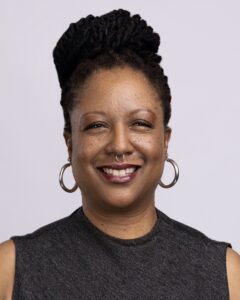 Dr. Lucinda Canty, PhD, CNM, FACNM
Associate Professor of Nursing, University of Massachusetts-Amherst
Dr. Lucinda Canty is a certified nurse-midwife and an Associate Professor of Nursing at the University of MASS Amherst. She received her BSN from Columbia University and her MSN from Yale University, specializing in nurse-midwifery, and her Ph.D. from the University of Connecticut. Her research interests include the prevention of maternal mortality and severe maternal morbidity, reducing racial and ethnic health disparities in reproductive health, promoting diversity in nursing, and eliminating racism in nursing. She is an artist, poet, and historian. She provides women's health care at Planned Parenthood of Southern New England. She currently hosts web discussions Overdue Reckoning on Racism in Nursing. She is the founder of Lucinda's House, a Black Maternal Health Collective to eliminate racial disparities in maternal health through community collaboration and programs that provide support and education.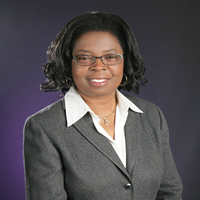 Dr. Mabel Ezeonwu, PhD, ARNP, FNP-BC
Professor, University of Washington-Bothell
Dr. Ezeonwu holds a PhD in Nursing Science from the University of Washington and Advanced Registered Nurse Practitioner certification from the University of Cincinnati. She is currently a Professor in the School of Nursing and Health Studies. She is also a board certified Advanced Registered Nurse Practitioner with a focus on primary care. She has expertise in nursing and global health curriculum development and implementation, and she teaches across undergraduate and graduate programs. Dr. Ezeonwu was the 2020 recipient of the prestigious UW Distinguished Teaching Award.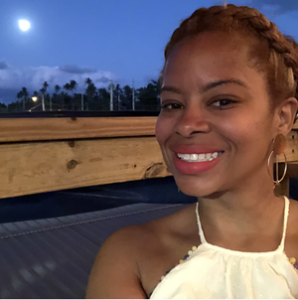 Dr. Keisha Goode, PhD
Assistant Professor of Sociology – State University of New York-Old Westbury
Keisha Goode, PhD., is an Assistant Professor of Sociology at the State University of New York-Old Westbury. Her primary research area is the medicalization of pregnancy and childbirth in the U.S., with a focus on Black midwifery. She was appointed as the first Public Member of the Board of Directors of the National Association of Certified Professional Midwives (NACPM) in 2015, and is currently serving as the Board's Vice President. She is the co-author of Pregnancy and Birth: A Reference Handbook, published with ABC-CLIO press in June of 2021. She is most proud of her book under contract, Birthing, Blackness and the Body: Black Midwives and the Pursuit of Reproductive Justice, with Columbia University Press that is an update and expansion on her 2014 dissertation about the experiences and perceptions of contemporary U.S. Black midwives.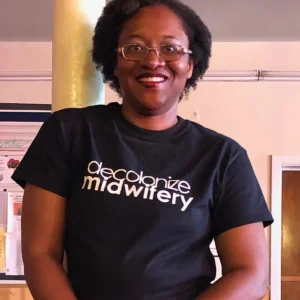 Dr. Michelle Drew, DNP, MPH, CNM, FNP-C, C-EFM, FACNM
Executive and Clinical Director, Ubuntu Black Family Wellness Collective
Dr. Michelle Drew, affectionately known as Mama Michelle to the mamas and babies she's served, is a certified nurse midwife, family nurse practitioner with three decades of commitment to health equity and justice in Black communities. She understands the challenges we face just living while Black in a country that was built on our labor but pushes us out to the margins. With experience providing full spectrum reproductive health in every setting from church based free clinics to academic medical centers, she has the experience to provide you and your family the care you need. She's not just a healthcare provider, she's a healer, an activist, a fighter for the rights of Black birthing people.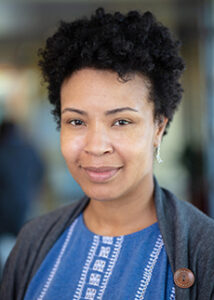 Dr. Alicia Swartz,
PhD, MSN, PHP, RN
Assistant Professor of Pediatric Nursing, California State University East Bay
Dr. Alicia Swartz is a pre-tenure assistant professor of pediatric nursing at California State University East Bay (CSUEB), a clinical researcher at the University of California San Francisco, and a practicing Pediatric Nurse Practitioner in Oakland, CA. She was recently awarded the title: "Changemaker in Family Planning" for her work exploring the training of nurses in sexual and reproductive health. Her current work has evolved to include the diversity, equity, and inclusion in nursing training programs. She is a founder of the Dismantling Racism in Nursing Education at CSUEB, and serves as an expert in health equity and antiracism in Nursing education.